The world we live in is broken. There is a fundamental flaw at its core. This has been the theme throughout human history. Look in the history books. Watch the current news. War, famine, hatred, and death. We are surrounded by evil, injustice, sickness, and ultimately death.
As a Christian, I believe that this was not what God the creator had in His blueprints for humanity. However, humanity has chosen to live apart from God and this allowed sin to enter our world and our lives. It's sin that drives and propagates evil and injustice, and spreads sickness and brings death. However, I also believe, as a Christian, that Jesus has defeated sin and will return to re-establish God's initial blueprints for a world with "no more death or mourning or crying or pain" (Rev 21:4). Until then, sin will continue to plague our world and our lives.
Today I got the news that the health of a friend who has been battling cancer had taken a significant hit. This news stung me. It hurt to know that they and their family were having to endure more pain from the spreading disease. These thoughts turned my focus on life in general, and how each minute needs to be lived as a precious gift. And although sin has negatively impacted this world, there are still many opportunities to catch glimpses, which I refer to as "joy snaps", of God's initial design.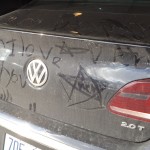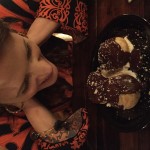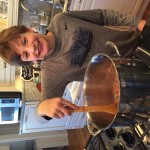 Just last week, I had multiple "joy snaps" that I was able to savor. My dirty car, badly in need of a wash, had "I love you" written on it by my Emma Grace. Carter and I laughed while making our first ever batch of chili. I held my beautiful wife in total peace and quiet (quiet, when does that ever happen with young kids?!), following a date night that included cream puffs for dessert. I visited my parents, celebrating their 40 years of marriage. While on a short trip to Florida, I got a few minutes to relax and watch palm trees sway with a clear blue sky backdrop. These things may seem minor or ordinary, but they are not. They each display the love and beauty that God wants in our world and our lives.
Although this world is broken and our lives can be hard, let us not miss the "joy snaps" we can witness and enjoy. Don't miss these opportunities to see the good in our world, knowing that through Jesus, we will see a world where joy will not only be in snapshots, but will be never-ending. This is the hope and assurance for every Christian, and why the celebration of Easter is one of unsurpassed joy!